Vacation home rentals
Make us your high-end retreat in Okanagan Valley
There's no hotel, resort or vacation rental in the Okanagan Valley quite like Outback Lakeside Vacation Homes, in a serene location just outside of Vernon, BC. Divided into four distinctive "neighborhoods" - each with its own character and style - we have the ideal accommodations for any lifestyle.
From the rustic elegance of the Forest Cabins to the chic style and sophistication of our Ridge Homes, each home has been individually designed and decorated. What they all share in common is stunning architecture, breathtaking views from every window, ultra-luxurious finishes and gourmet kitchens with granite countertops and high-end fixtures.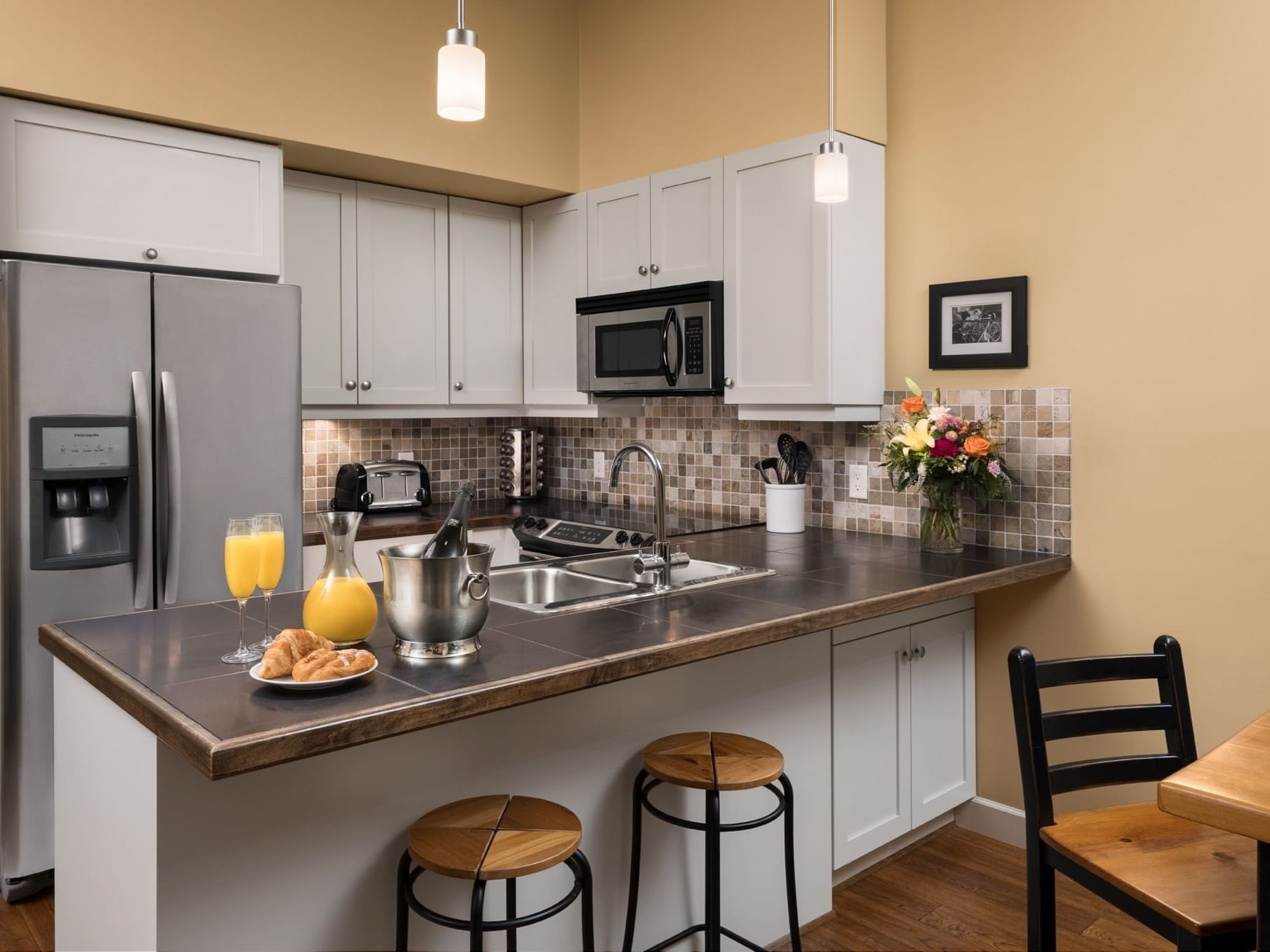 These fully furnished condos are adjacent to the tennis courts and upper pool and hot tub area, each of these 900 square foot units provide fully equipped gourmet kitchens, with 2 bedrooms, 1.5 bathrooms, living and dining area and patio space, ground level.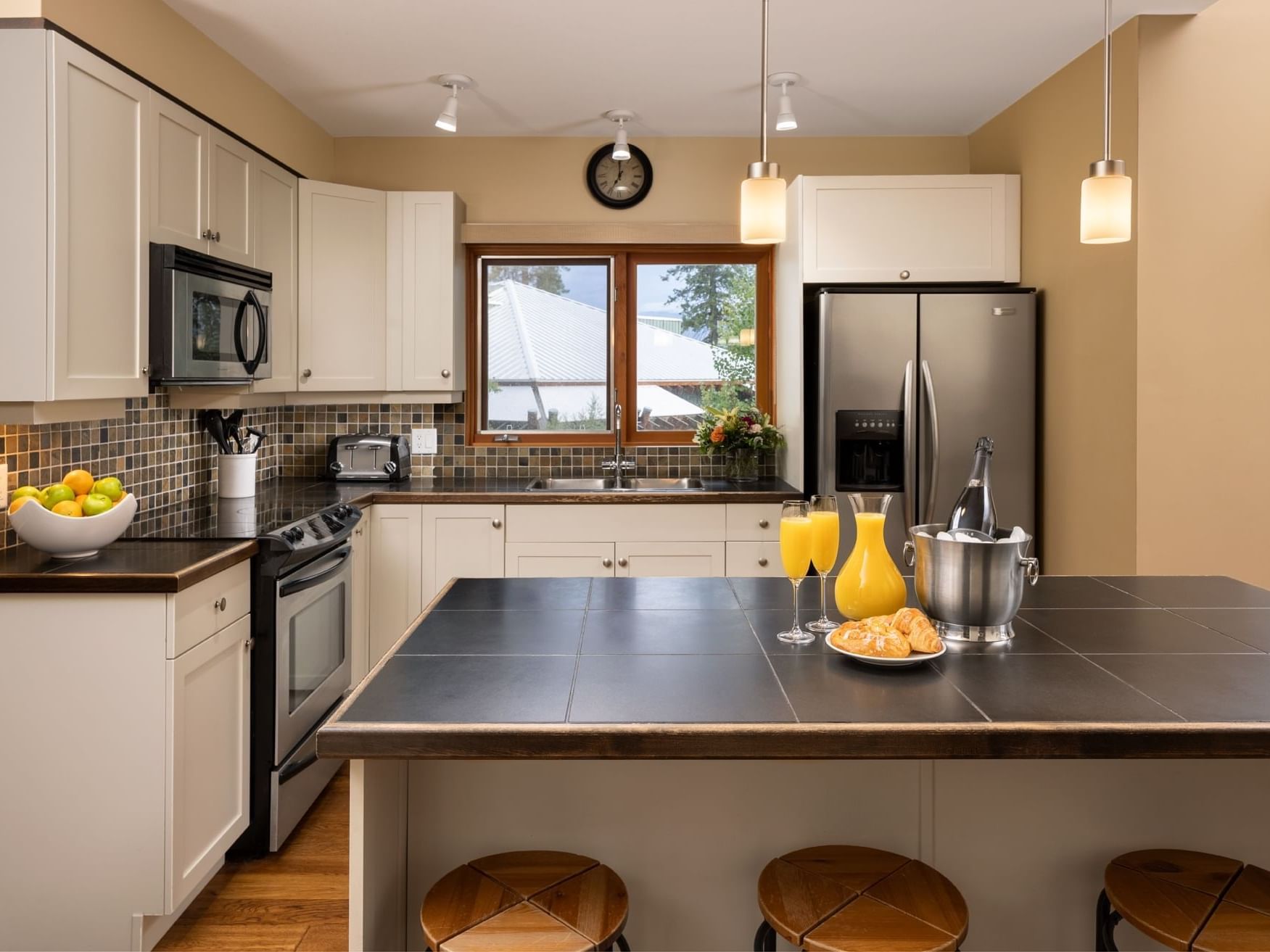 Perfect for families, facing into the upper water feature near the tennis courts, upper pool and hot tub area, each of these 2x level units provide fully equipped gourmet kitchens, with 3 bedrooms, 3 bathrooms, living and dining area and furnished decks overlooking Trout Lake pond. Spacious 1,320 square feet, top level of building.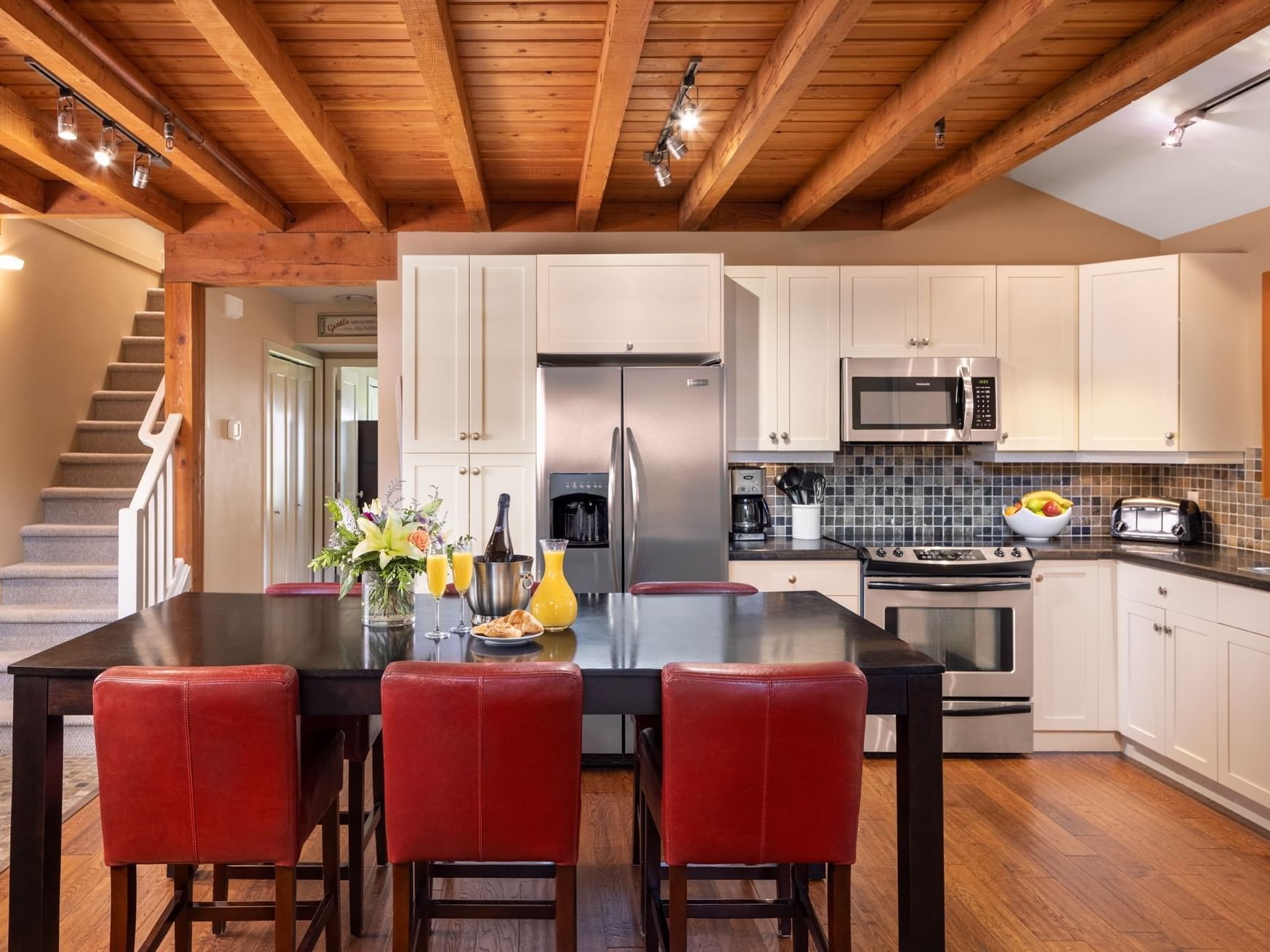 Tucked in the forest, each tastefully appointed 1,400 sq ft stand alone cabin comes complete with expansive furnished deck and bbq. Two bedroom, two bathroom luxury living with fully equipped gourmet kitchen. Private spacious third bedroom and bathroom is accessed via a covered breeze way in a separate carriage house. Perfect for families or friends.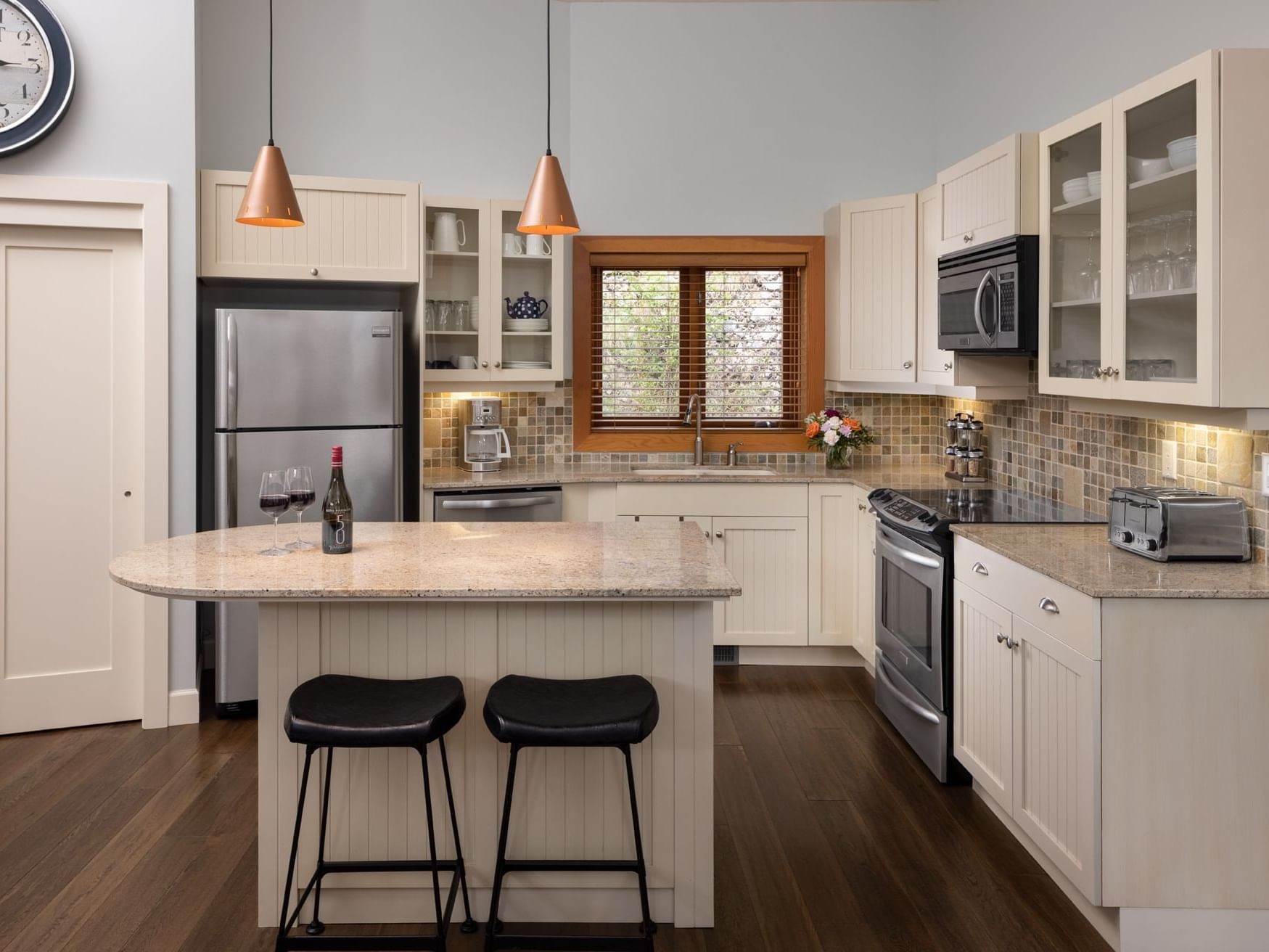 These 2 bedroom 2 bathroom villas are situated on the Quarry Bay side with views of the lake. They are close to the Quarry Bay hot tub and waterfront fire pit area. All villas have gourmet kitchens with 5 appliances, and patios with barbecues and furniture. Approximately 1,200-1,400 sq.ft of living space.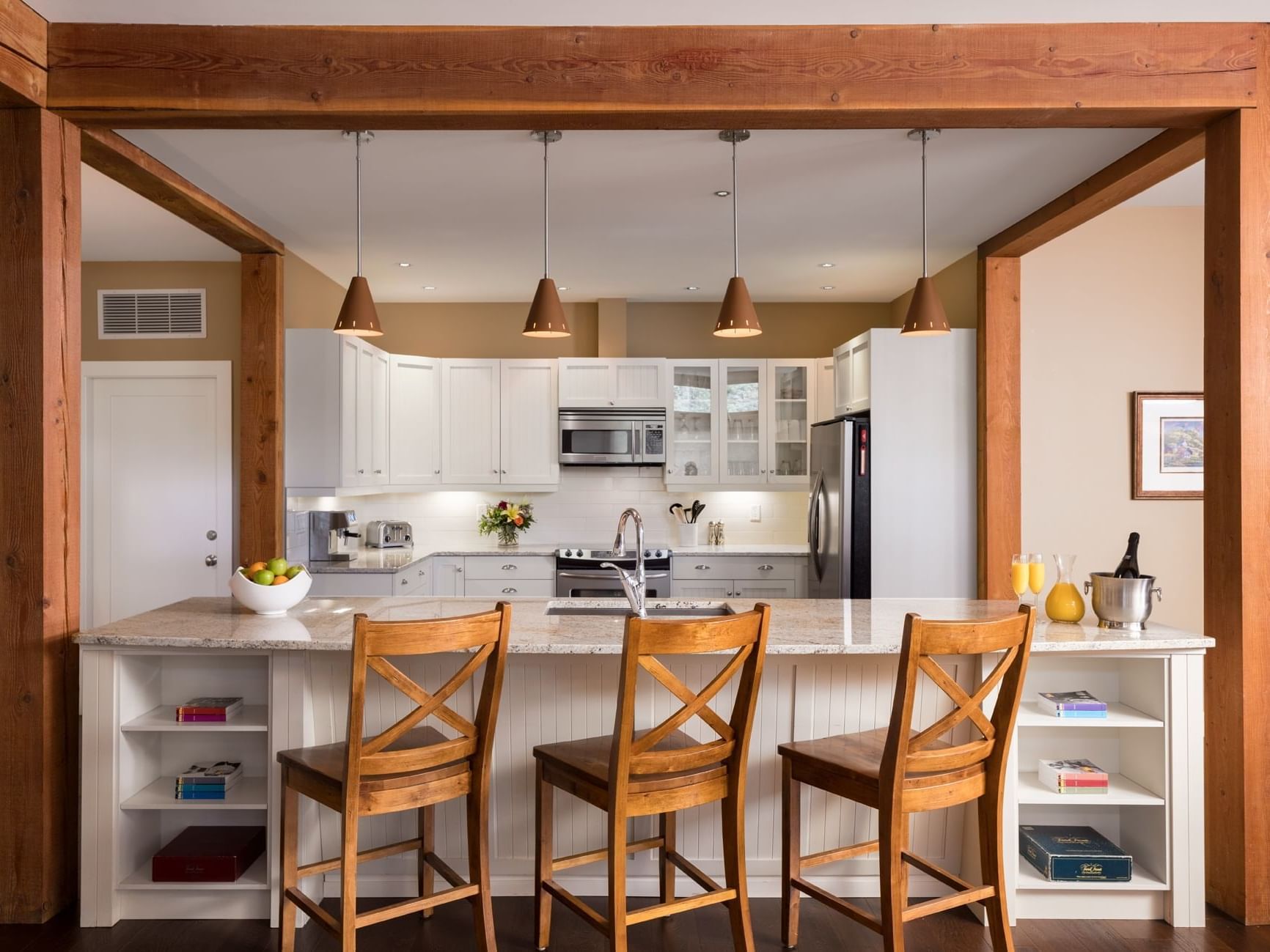 Our Three Bedroom Villas are located in the South Bay area of the property, closest to the South Bay beach, pool, and marina. Open concept homes tastefully designed, with thoughtfully equipped gourmet kitchens, 3 bedrooms and 2+ luxurious bathrooms in 1,600 – 1,700 sq.ft of spacious living. Furnished patios with bbq's offer scenic views set in Mother Natures Backyard. Villas consist of 2-4 homes per building.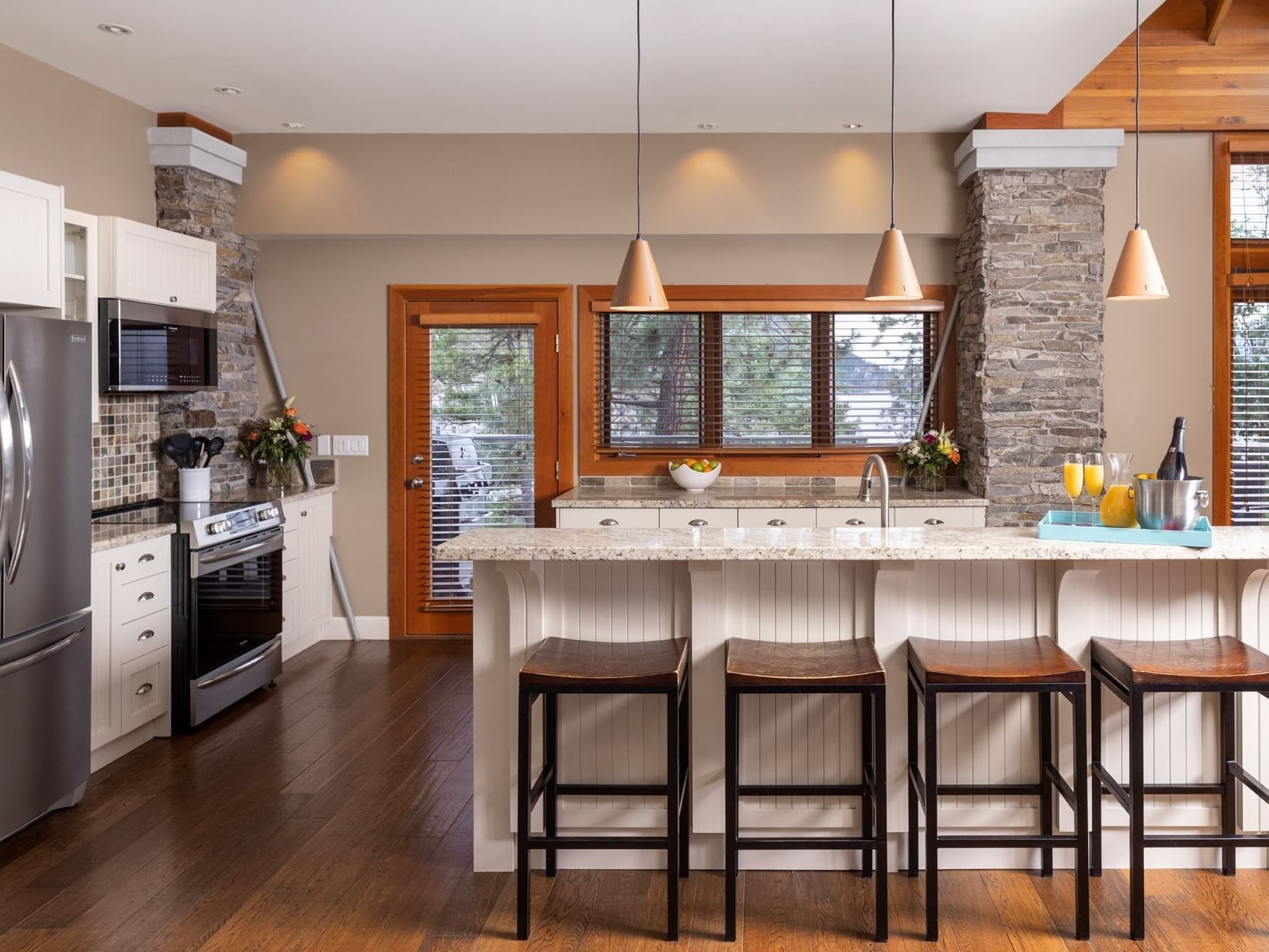 Architecturally stunning homes perched atop granite bluffs feature floor-to-ceiling windows with breathtaking views of Okanagan Lake and surrounding mountains. Approximately 2,000 sq.ft of gorgeous indoor and outdoor living space, these homes have fully equipped gourmet kitchens, patios, 3 bedrooms and 3 bathrooms.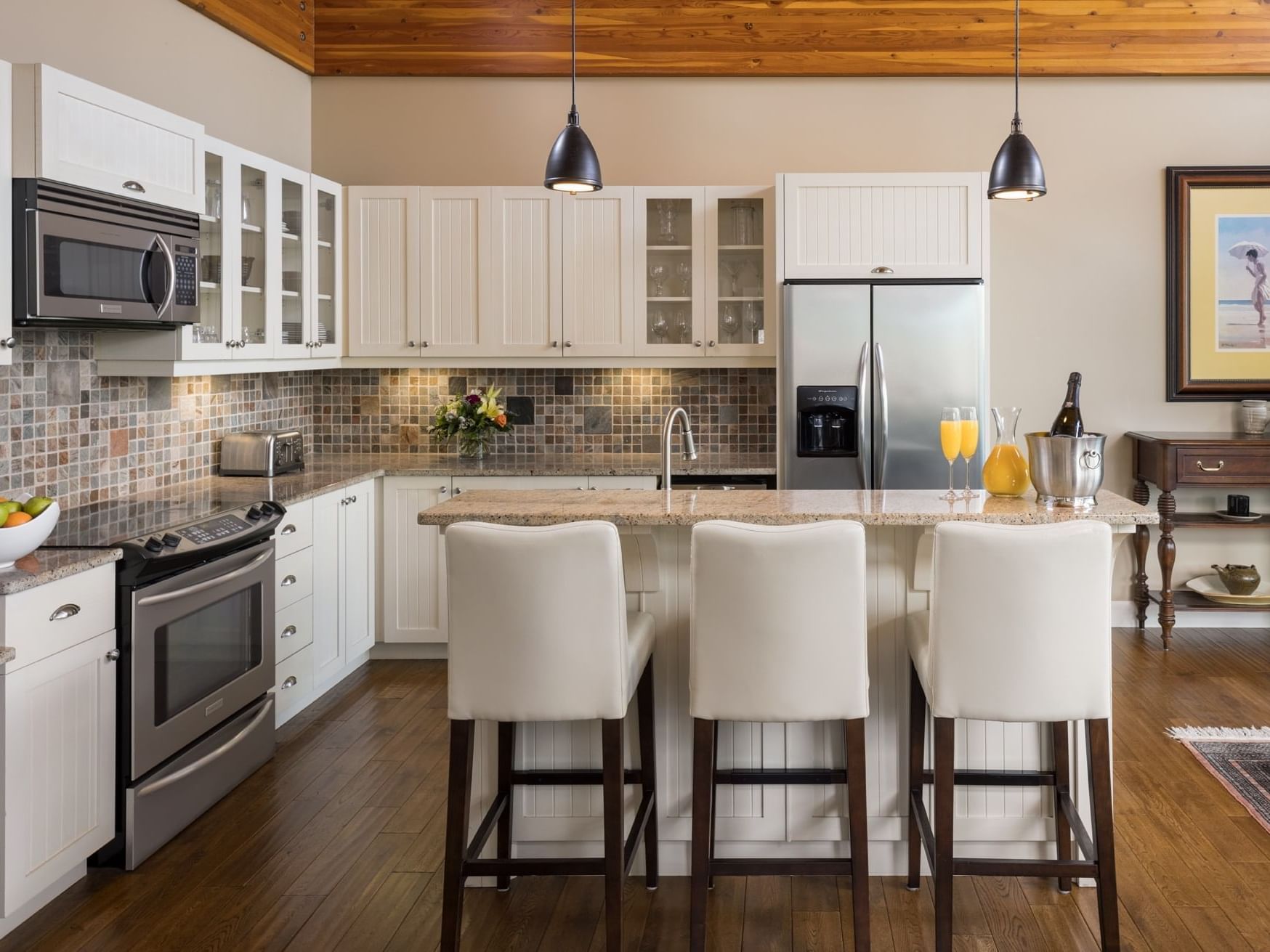 Perched atop a granite bluff, with floor-to-ceiling windows offering breathtaking views of Okanagan Lake, these 1100-square-foot two-bedroom, two-bath homes match million-dollar-views with exquisite amenities.
Pet-Friendly Accommodations
We can't think of any better place to bring your pet! Please let us know that you will be bringing your furry pet at the time of your reservation as not all of our homes are pet friendly and pet fees will apply.
$20/day/pet maximum 2x pets