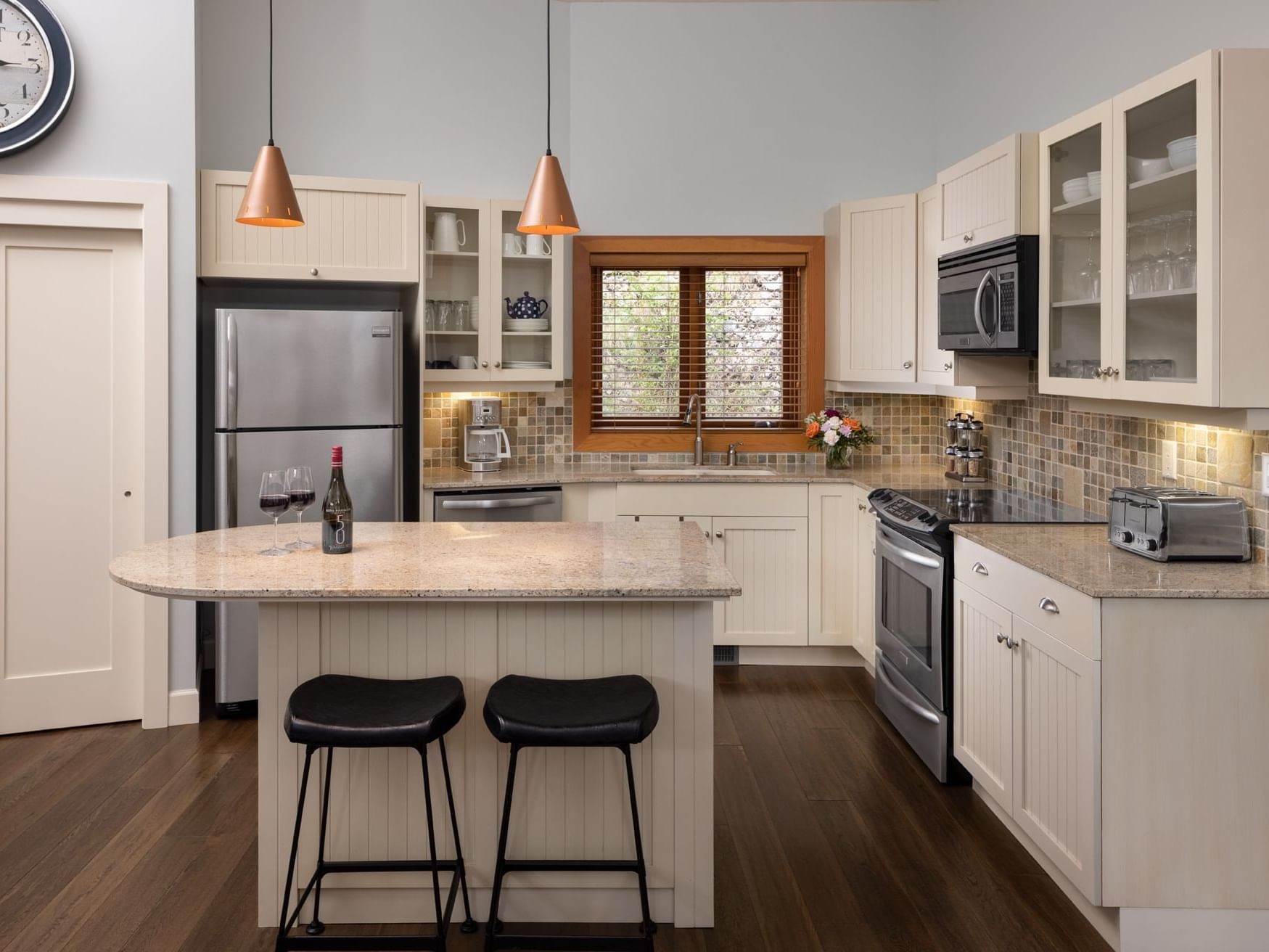 Two Bedroom Quarry Bay Villa
These 2 bedroom 2 bathroom villas are situated on the Quarry Bay side with views of the lake. They are close to the Quarry Bay hot tub and waterfront fire pit area. All villas have gourmet kitchens with 5 appliances, and patios with barbecues and furniture. Approximately 1,200-1,400 sq.ft of living space.
Offering views of the lake and 1,200-1,400 square feet of living space, two-bedroom Quarry Bay Villas are located near the Quarry Bay hot tub and water access – which are reached through a spectacular glass elevator and granite tunnel. About a 3 min walk over to the South Bay beach/marina.
Featured Amenities:
Fully appointed gourmet kitchen
Spa-style bath with deep soaking tub
Furnished deck and barbecue
Complimentary wireless Internet
32" flat-screen plasma television with cable channels
Washer and dryer
Coffeemaker
Hair dryer
Iron/ironing board
Sliding glass doors
Please note: Outback Lakeside Vacation Homes are uniquely designed and all floor plans and decor are different. The images on our website are for informational purposes only and may vary slightly from home to home along with bedding configuration.