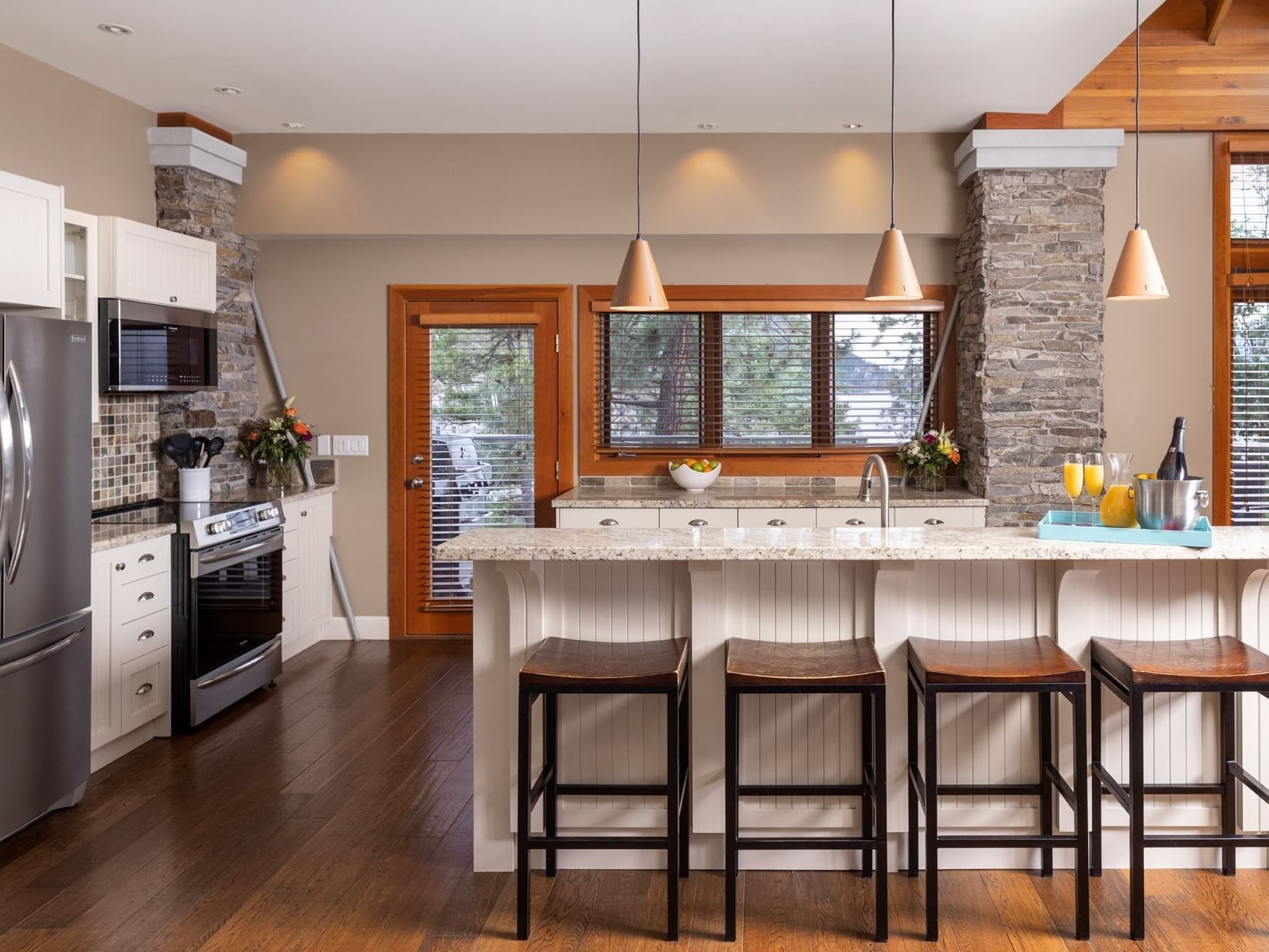 Three Bedroom Ridge Home
Architecturally stunning homes perched atop granite bluffs feature floor-to-ceiling windows with breathtaking views of Okanagan Lake and surrounding mountains. Approximately 2,000 sq.ft of gorgeous indoor and outdoor living space, these homes have fully equipped gourmet kitchens, patios, 3 bedrooms and 3 bathrooms.
Perched atop a granite bluffs, with floor-to-ceiling windows offering breathtaking views of Okanagan Lake, these 2,000-square-foot three-bedroom, three-bath homes match million-dollar-views with exquisite amenities.
Featured Amenities:
Fully appointed gourmet kitchen
Spa-style bath with deep soaking tub
Furnished deck and barbecue
Complimentary wireless Internet
42" flat-screen plasma television with cable channels
Washer and dryer
Coffeemaker
Hair dryer
Iron/ironing board
Sliding glass doors
Please note: Outback Lakeside Vacation Homes are uniquely designed and all floor plans and decor are different. The images on our website are for informational purposes only and may vary slightly from home to home including bedding configuration.