Private Estate Meets Private Playground
Private Estate Meets Private Playground
Private Estate Meets Private Playground
Private Estate Meets Private Playground
Welcome to Outback Lakeside Vacation Homes
Get back to nature in style in our vacation home rentals near Kelowna
At Outback Lakeside Vacation Homes, we think that getting back to nature doesn't have to mean doing without five-star luxury and comfort. Set on 60 pristine mountain acres twenty minutes from the town of Vernon, British Columbia, our exclusive collection of designer homes, villas and cabins offers the perfect opportunity for families and groups to disconnect from everyday bustle and distractions and reconnect with each other.
Whether you're planning a family vacation, romantic escape, intimate group getaway or even a small corporate retreat, Outback Lakeside Vacation Homes provide a majestic destination for any occasion.
Vacation Home Rentals
Imagine a private vacation hideaway nestled in an Okanagan Valley pine forest, a luxurious wilderness sanctuary with million-dollar lake views and accommodations to match.
View All Vacation Homes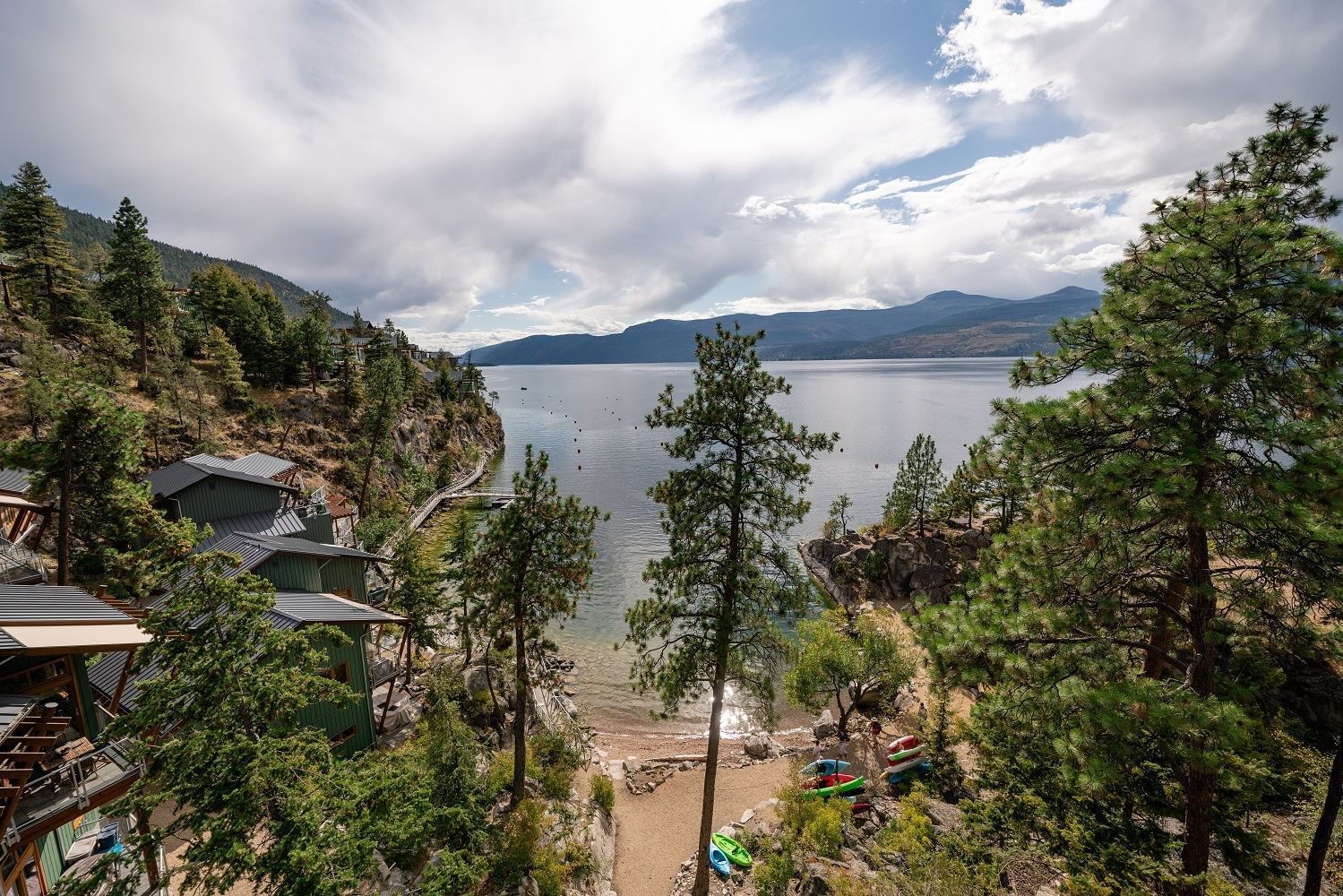 The Outback Experience
There are few spots anywhere in Canada that offer the awe-inspiring landscape that awaits just beyond your private deck. Exhilarating outdoor adventures, incomparable scenery and magnificent wildlife beckon - but they'll have to wait until you've enjoyed your morning coffee in the gourmet kitchen.
View the Experience