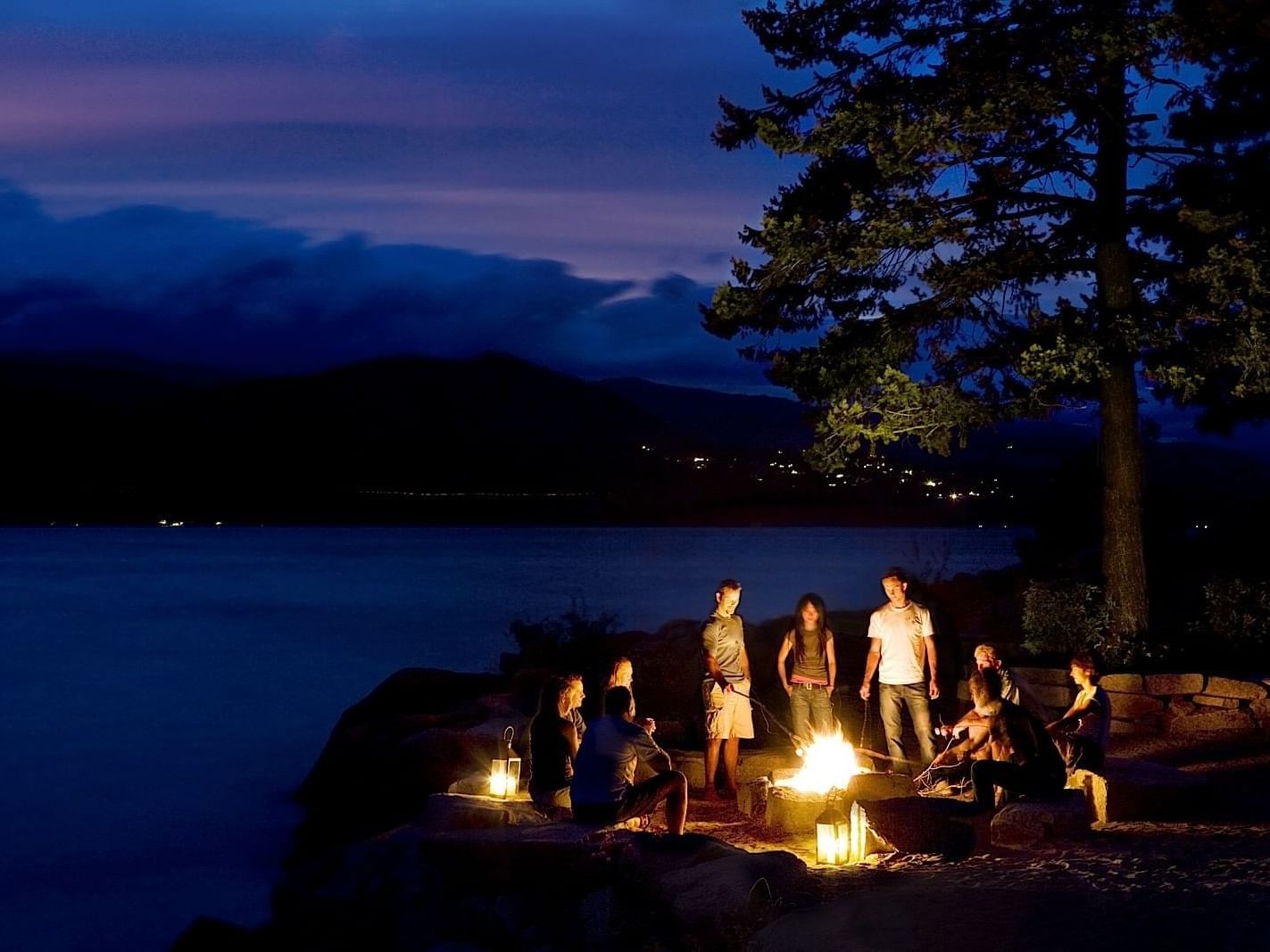 Lake Activities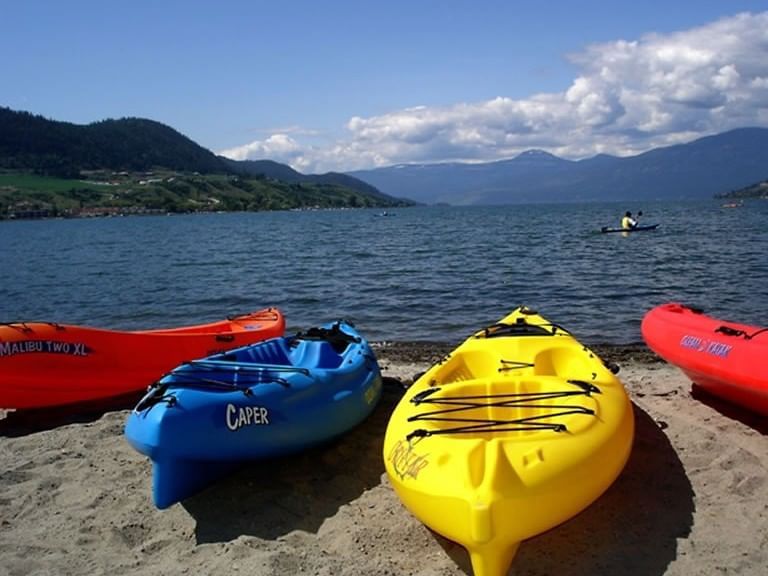 Okanagan Lake
Okanagan Lake is one of Canada's favorite summer destinations. The lake spans 110 kilometers (68 miles) from north (Vernon) to the south (Penticton) and is 232 meters (780 feet) deep. Its refreshing waters provide endless summer fun, from boating, fishing, diving and swimming to exploring its many mysteries: tombs and lake creatures, hidden coves and isolated beaches. Not to be missed is the stunningly beautiful Kalamalka Lake, famous for the color of its water, which is brilliant, tropical and ever changing. Located only a short drive from the Outback, this lake is a must-see!
To learn more please visit the Tourism Kelowna and Tourism Vernon websites.
Beaches
With over 30 beaches in the region to choose from, the possibilities are numerous. The Outback team has collected a list of local favorites on both lakes:
Ellison Park Beaches
Located adjacent to the Outback Resort, this beach includes a play area for children and picnic tables. Enjoy the beautiful pink sand beaches and clean waters for swimming.
Kin Beach
This family-friendly beach is located ten minutes from the Outback on the eastern shore of the Vernon arm of Okanagan Lake. The site offers a grassy area with a playground for the kids, several picnic areas with barbecues pits and a large picnic shelter. The sandy beach leads into the shallow swimming area. Change rooms and rest rooms on site as well as boat rentals. Parking is available along Tronson Road.
Paddlewheel Park
Family-friendly Paddlewheel Park is located between Okanagan Landing Road and Okanagan Lake on the eastern shore of the Vernon arm. On site is a sandy beach, grassy areas, a playground, basketball court, beach volleyball courts and tennis courts. A boat launch and trailer parking are available.
Cosens Bay and Juniper Bay
Both located within Kalamalka Provincial Park, these beaches feature many pathways leading to the two bays with sandy beaches, as well as other areas to access the lake. The park is attractive and the water is clean and great for swimming. Follow the signs for the "pet-beach" for your four legged friends.
Kalamalka Beach
Located on the north shore of Kalamalka Lake, Kalamalka Beach offers a long pier, change rooms, rest rooms and several beach volleyball courts. During the summer months, there is a concession stand as well as kayak and boat rentals right on the beach. Parking is accessible via Husband Road.
Learn more about Lake Country Beaches here
Boating
Once you see the lake waters, you will be unable to resist the temptation to partake! In order to experience the lake, numerous possibilities, from sailing to kayaking to diving, await. Some of our favorites include:
(778) 212-2134 or toll-free at (800) 956-9176
We offer luxury boat tours complete with a captain to drive the boat. A captained boat rental is the perfect way to spend the day boating on Okanagan Lake with family and friends.
(250) 308-2088
Vernon Boat Rental offers water skiing and wakeboard boat rentals on both Okanagan Lake and Kalamalka Lake.
(888) 817-3080
This boat service company offers boat accessories, detailing, valet service, hauling and storage, mechanical services and more.
(250) 549-2040 or toll-free at (877) 549-2040
Inner Space offers stand up paddleboards, fishing & touring kayaks, roof racks, snorkelling and diving gear and more.
Diving
Okanagan Lake has shore and boat dives catering to all levels of divers. Okanagan Lake, 232 meters at its deepest, has shallower reaches too. Explore rock formations, small caves, overhangs, shelves and drop offs.
Learn more about Okanagan Lake area diving here
Fishing
There are 200 freshwater lakes to choose from in the region surrounding the Outback resort. Rainbow Trout, Kokanee Salmon, Whitefish, Burbot and Carp are found abundantly in our waters.
(888) 768-1625
With over 30 years experience fishing the many lakes of the Okanagan, Rodney's offers a variety of unforgettable experiences, including:
Guided fishing trips for Rainbow Trout, Brook Trout, Lake Trout, Salmon, Kokanee, Walleye and Bass
Fly fishing charters on the smaller mountain lakes
Ice fishing expeditions