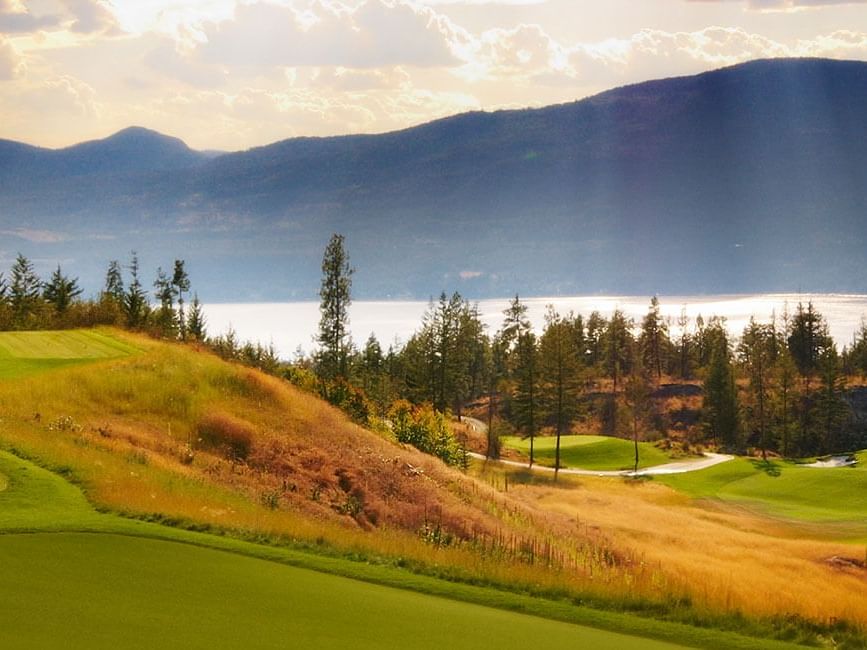 Golf
Distance from Outback Lakeside Vacation Homes: 17.6 kms (24 minutes)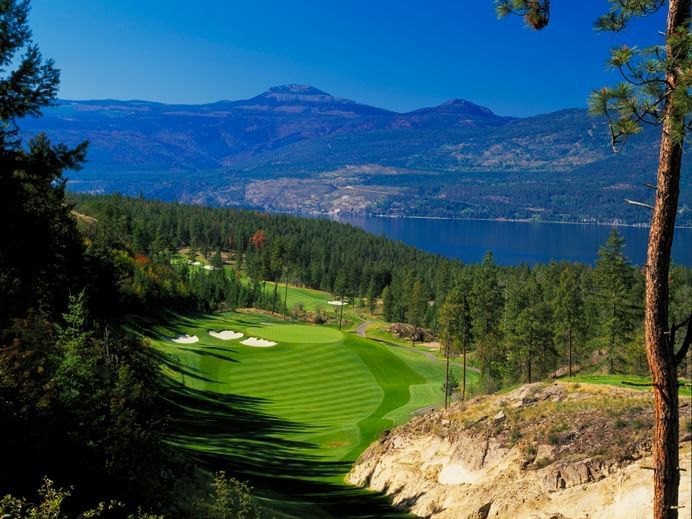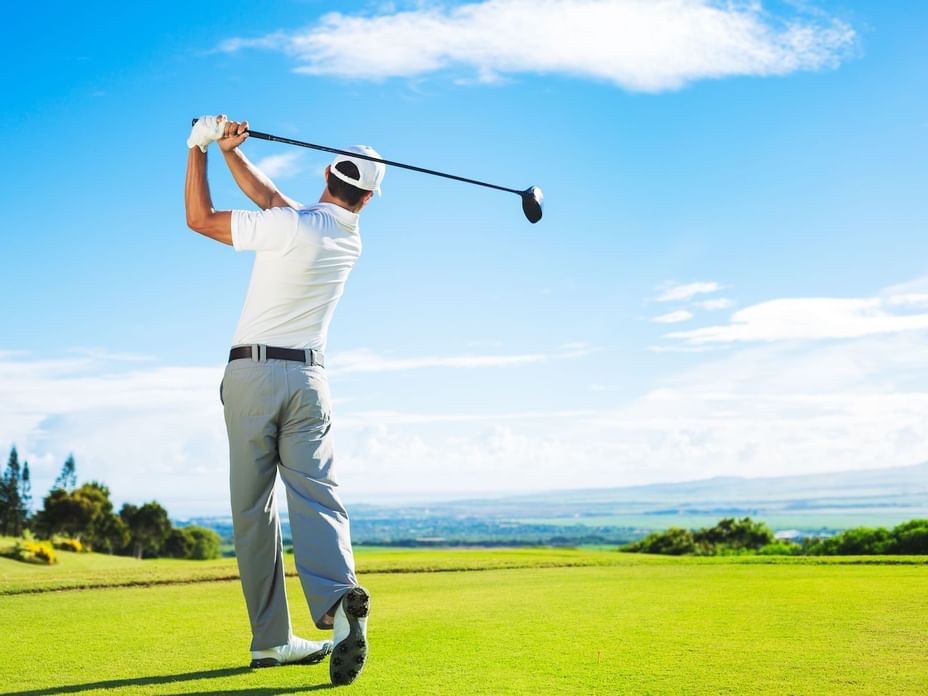 Distance from Outback Lakeside Vacation Homes: 17.6 kms (24 minutes)
Perched on a sun-drenched slope at the edge of Vernon, The Rise is home to a few things you just won't find anywhere else: endless views of Okanagan Lake, golf at the Fred Couples signature golf course, and acres of trails surrounding a nature reserve.
Distance from Outback Lakeside Vacation Homes: 23.7 kms (27 minutes)
With 36-holes of championship golf Predator Ridge is known as Canada's premier golf resort community and one of the best golf resorts in North America.
The Predator Course
Consistently recognized as one of the best courses in Canada over the last 20 years, the Predator Course has twice hosted the prestigious World Skins Game featuring some of the best players in the world. The Predator Course offers a challenge for every level of player. The rolling hills, long grasses and undulating greens make this course - designed by legendary course architect Les Furber - an unforgettable golfing experience.
The Ridge Course
Opened in 2010, the Ridge Course was designed by renowned course architect Doug Carrick and has quickly become known as one of Canada's best golf courses. A challenging but playable course taking advantage of the natural topography of the area, the Ridge Course is defined by incredible vistas, long, scenic fairways and beautiful granite rock outcroppings.
Distance from Outback Lakeside Vacation Homes: 57 kms (55 minutes)
A Thomas McBroom designed championship golf course featuring dramatic undulating land, giving way to a fascinating and thrilling golf experience for all levels! The semi-private club, located minutes from downtown Kelowna and the Kelowna Airport, features captivating views from 18 holes of golf, a pro shop, driving range, dining room and a fitness facility. Tower Ranch is a golfer's golf course – it's a rugged layout with quick true greens and immaculate conditions. A favorite, award-winning destination for golfers from around the world, Tower Ranch has been nominated and selected as a Top 3 Best New Canadian Golf Course multiple times by SCORE Golf and Golf Digest. Tower Ranch Golf Club was voted #1 course in Kelowna by the PGA of BC in 2013. In 2014 Tower Ranch was in the Score Golf Top 100 List (#87).
Distance from Outback Lakeside Vacation Homes: 62 kms (58 minutes)
Meandering through a majestic hillside orchard, the resort style Harvest Golf Club offers captivating views of Okanagan Lake and golf that is second to none! The Harvest boasts 18 holes of championship golf, complemented with a specialty golf shop, practice facility, and a full service clubhouse.
Distance from Outback Lakeside Vacation Homes: 68 kms (1 hour)
Rated as one of the best golf courses in the country, Gallagher's Canyon is a spectacular par 72, 18-hole championship golf course full of challenging fairways, well-protected greens and awe-inspiring vistas. Throughout the course, you'll marvel at the scenery around you as play through tall groves of ponderosa pine and along the very edge of the picturesque canyon. Just minutes from downtown Kelowna and Okanagan Lake, the warm arid climate and brilliant sunny days common to this part of the province consistently serve up ideal conditions for exceptional golf.